A new feature on the Power Programs site is the 6502 corner, featuring articles, bits of code, interesting links and more about the MOS 6502 series of processors.

The MOS 6502 is a processor seen in many old home computers from the late 1970's and 1980's. Compared to today's Intel and AMD processors it's slow, underpowered and severely limited. Which makes it a perfect chip to do some assembly programming on and an excellent target for a programmer looking to get the most out of limited resources!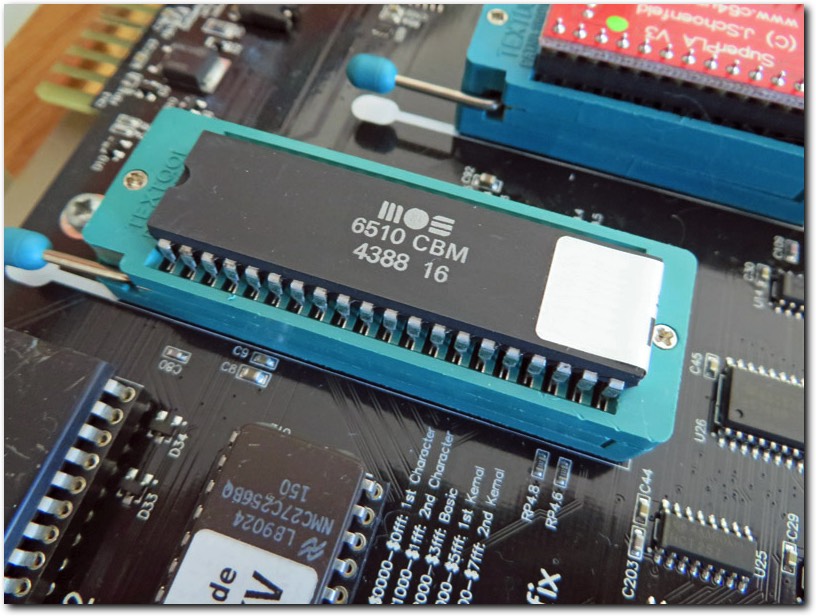 Above: the MOS 6510 (shown here as installed in the Commodore 64 Reloaded) is probably the best known variant of the MOS 6502.
Though processors like this do have their place in the 21st century, the 6502 corner is more about the use of the MOS 6502 (and variants such as the 6510) in the home computers of old. Most of my personal 6502 code is written for the
Commodore 64
. That said, code and ideas presented here are hopefully useful for all of the 6502 based machines out there.
Available articles so far
:
There's more where that came from. That is to say, there
will be
more where that came from. Check out later for more 6502 related stuff!