When I restarted my retro-computing hobby back in 2010, I found that there were actually people making new software for the Commodore 64 (and some of it was even released to buy on cartridge, floppy disk and tape). After trying out a few of the games I realised these games were usually good. Sometimes even very good.

This prompted me to do two things: buy many more of the games from the good folks at RGCD and Psytronik Software / Binary Zone Interactive and make a nice article showing some of the games.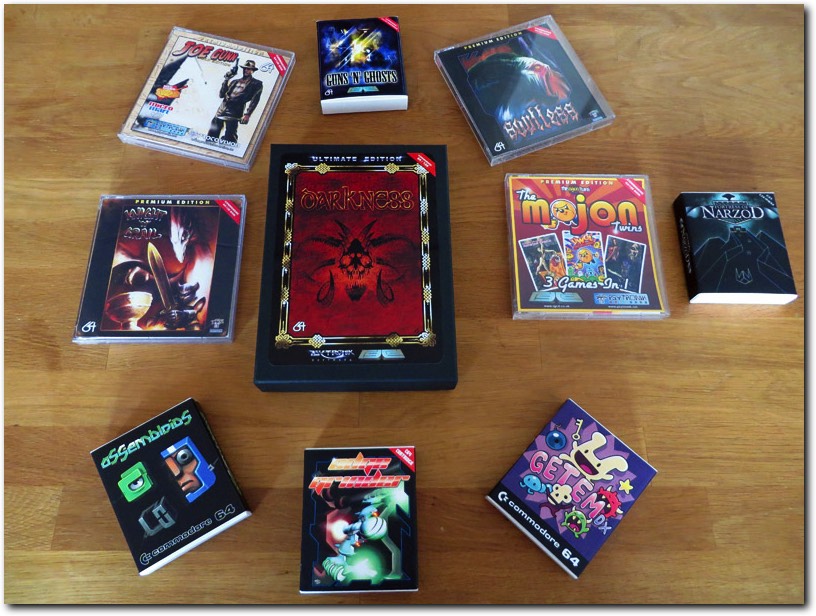 Above: part of my collection of newly released Commodore 64 games.
By now my collection of modern classics is much bigger than it was and it seemed a shame to not show some of these new pieces of software on my website. So, I decided to review more of these games in the latest series added to the Commodore 64 section of the site: Modern Classics!